Brampton's former mayor claims she was wrongly punished and is taking legal action.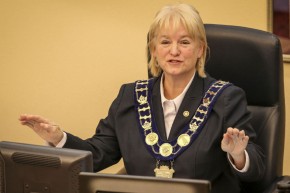 Susan Fennell is seeking $450,000 in damages from the City of Brampton and wants to quash the punishment of 90 days loss of pay handed down by council for spending violations.  Susan Fennell is also fighting a council resolution to claw back more than $144,000 spent on limousine rides.
Integrity commissioner Robert Swayze revealed this past September that Fennell had violated the Code of Conduct and "knowingly broke rules." Brampton Council passed  a resolution to hold back $144,000 from Fennell's pay after the Deloitte forensic audit stated she could not provide documentation to prove private limo transactions for that amount were for city business.