Plans by NATO to establish six command centres in eastern Europe should be a clear message to Vladimir Putin to 'back off' in Ukraine.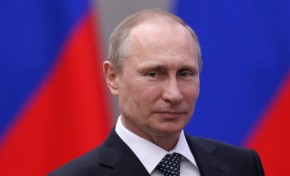 So says Canada's Rob Nicholson, following a meeting of the military alliance's 28 defence ministers in Brussels, where they agreed the centres would be deployed in Poland, Estonia, Lithuania, Latvia, Romania and Bulgaria.
The command centres, that are intended to smooth the way for the rapid deployment of troops in a crisis in those countries, will likely be viewed as provocation by the Kremlin.
Nicholson is not making any immediate commitment to send soldiers to staff the units, saying Ottawa will examine where it can best help out.
NATO defence ministers also agreed to more than double the size of the rapid reaction force, that alliance leaders promised to create last year in response to the crisis in Ukraine.
The five-thousand troops could begin deploying within 48 hours of challenges from Russia and armed Islamic terrorists.