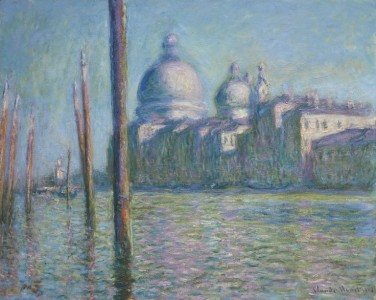 A waterscape of Venice's Grand Canal by impressionist master Claude Monet has sold for more than $35 million – showing the high-end art market has some resilience in a rocky  global economy.
"Le Grand Canal," went for $35.6 million at Sotheby's – and that didn't even reach the top of its pre-sale estimate.
Monet's "Poplars at Giverny," – which was sold by New York's Museum of Modern Art, brought in $16.2 million.
At $280 million, Tuesday's Impressionist, Modern and Surrealist sale raised the  highest-ever total for a single sale in London.
There were bidders from 35 countries – with wealthy collectors from Russia, China and the Middle East helping to elevate prices.
Christies is due to hold its own banner sale on Wednesday.