Vic Fedeli says the decision to not pursue the party leadership came down to numbers.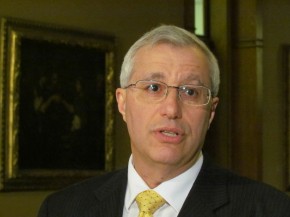 "The reason is really all about the numbers. There's only two numbers on the scorecard and one is memberships and the other is money. And I just don't see the scorecard adding up for me to finish the race."
According to figures from Elections Ontario, as of last Friday, Fedeli's campaign had raised more than $156,000 but was over $359,000 behind frontrunner Christine Elliott.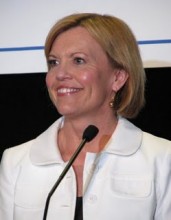 The deputy PC leader had come up with $515,000 so far in the race to replace Tim Hudak.
Elliott says she and Fedeli believe " fiscal responsibility and social compassion must go hand in hand."
She rejects suggestons the race is splitting "Progressive" Conservatives from the more right-wing members, represented by rival contenders MP Patrick Brown and MPP Monte McNaughton.
Elliott, widow of former finance minister Jim Flaherty, says the party needs to come together to win the 2018 election and cannot afford to be divided by "red Tory, blue Tory, social conservative (or) whatever."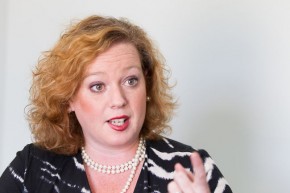 MPP Lisa MacLeod is the fourth leadership contender.
Brown's raised $105,000, MacLeod about the same and McNaughton, just under $20,000.
Hudak's replacement will be selected in May.