The founder of Lululemon Athletica is officially moving on to a new phase in his life.
58 year old Dennis (Chip) Wilson says he's accomplished what he set out to do at Lululemon.  Our financial analyst Kim Parlee of TD Wealth Management says he's got big plans for the future.
"He wants to get out and help his wife and their son with a new company," Parlee explained, "so it started with one store, now it's 250 stores, all over the world, in the States.  It's an international brand, so a bit of an end of an era with Chip Wilson leaving the board."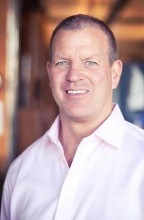 Wilson founded Lululemon in 1998 in Vancouver.
He hasn't been without controversy.  Some of Wilson's televised comments about Lululemon's customers were seen as a major contribution to a public relations crisis after some Luon pants were discovered to be too sheer.