NHL Hall of Famer Stan Mikita has been diagnosed with a suspected brain disorder.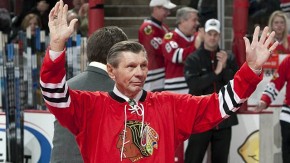 His family says the 74-year old is "facing some serious health issues," adding he may suffer from Lewy body dementia, a progressive disease that causes problems with thinking, movement, behaviour and mood.
This form of dementia is associated with abnormal protein deposits.
There's no known cure, but people can live with it for years.
Just how quickly symptoms develop varies from person to person.
Born in Czechoslovakia in 1940, Mikita moved to S. Catharines at a young age and played his junior hockey there.
He spent his entire 22-season career with Chicago, winning a Stanley Cup in 1961.
Mikita's the franchise's all-time leader in games played, points and assists and second in goals.