A new approach to prostate cancer screening — specifically, how doctors biopsy the prostate gland — may help doctors better detect high risk prostate cancer early.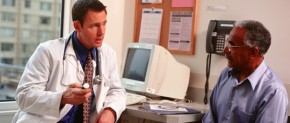 Researchers at the U.S. National Institutes of Health evaluated one-thousand men with either elevated prostate-specific antigen or suspicious results from internal examinations.
Each study participant underwent prostate MRI's to identify suspicious areas.
Researchers then biopsied the samples twice — first using a new targeted method, and then with the standard method.
What they found was that targeted biopsy diagnoses more high-risk and fewer low-risk cancers.
The research is in the Journal of the American Medical Association.
(ABC)