Ontario is further supporting research designed to improve the diagnosis and treatment of conditions such as Alzheimer's, depression, Parkinson's and autism.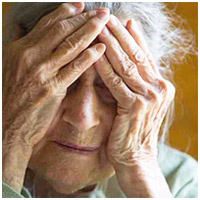 The $56-million dollar announcement is part of the government's ongoing support to the Ontario Brain Institute.
It's part of Ontario's five-year, $100-million commitment announced nearly two years ago.
Seniors Affairs Minister Mario Sergio says, "Investing in important research to help us better understand and treat these illnesses will improve the everyday lives of seniors and their families."
The economic impact of brain and mental health disorders in Ontario is estimated to cost more than $39-billion a year.
One in three Canadians will be affected by a neurological or psychiatric disease, disorder or injury at some point in their lives.