The significant dip in the price of gas helped slow Canada's annual inflation rate last month to 1.5 per cent from December of 2013. That was down from the year over year increase of 2 percent set in November.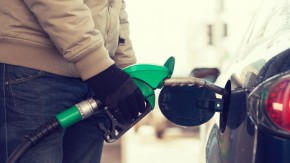 Statistics Canada's latest consumer price index found gasoline prices fell even further in December, sliding nearly 17 per cent from the previous month.
It seems gas is the only item that's gone down in price.  The federal agency says consumer prices rose in the other seven categories
The "core inflation" measure, which excludes some volatile items such as gasoline, accelerated slightly in December to 2.2 per cent.