Analysts say the death of Saudi Arabian King Abdullah is not likely to change the course of oil prices over the next several month.  Abdullah died yesterday at the age of 90 after suffering from respiratory problems.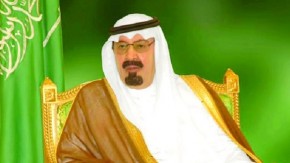 Abdullah's half brother Salman takes over and has said Saudi Arabia will continue adhering to the  policies which the oil-rich kingdom has followed since its establishment.  Among other things, those policies have resulted in the recent sharp decline in oil prices.
Prime Minister Stephen Harper has offered his condolences.  Harper met the king at the G-20 summit in Toronto and says he found the Abdullah to be passionate about his country, development and the global economy.