If you care for a chronically ill family member then you're among the most stressed out Canadians.
That's one of the findings in a just released report by the Mental Health Commission of Canada.
It looked at 13 indicators that provide a glimpse of how Canadians are faring mentally, and finds the stress reported by caregivers is one of the biggest concerns.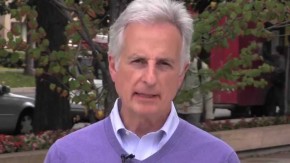 Commission board chair Dr. David Goldbloom told the New AM 740's Goldhawk Fights Back, he's hoping the new awareness will lead to a lessening of the stigma attached to mental.
"The other thing is holding government's feet to the fire, in terms of, this is a big human problem in Canada that needs to be appropriately resourced and addressed."
Frances Jewell, executive director of the Mental Health Rights Coalition, told AM 740 it is a step in the right direction.
"I'm happy to see any steps, however, there is a level of frustration because this is not the first time, maybe it's the first time that we've heard from the commission on this, but if a person's worked in this industry for a while we've already talked about this. This is not news."
The commission's hoping the report will be used to come up with strategies to improve the state of mental health in the country.