Economic uncertainty caused by falling oil prices have forced the federal finance minister to put off his budget.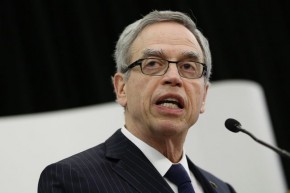 Joe Oliver told a Calgary business crowd, "Given the current market instability, I will not bring forward our budget earlier than April.  We need all the information we can obtain before finalizing our decisions."
He says low oil prices hurt the bottom line of companies, which leads to decreased investment and less employment.
That in turn reduces tax revenue both provincially and federally.
Oliver points out there's no consensus on how low prices will go or how long they'll stay there.
The last federal budget was released in mid-February 2014.