A computer program that analyzes your Facebook "likes" may be a better judge of your personality than your closes friends and family.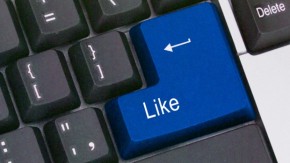 In a new study, 86,000 volunteers were asked by scientists at the University of Cambridge and Stanford University to complete a 100-question personality test that assessed personalities based on the "big five" traits; conscientiousness, extraversion, agreeableness, openness, and neuroticism.
Researchers found that a person's psychological profile could also be revealed by which pages they liked.  For instance, liking Salvador Dali or meditation would suggest a high degree of openness.
The volunteers were then invited to ask friends and family to judge their personalities with a shorter 10-question survey.
Surprisingly, the computer was better than a friend or roommate at predicting personality traits given just 70 Facebook likes, a parent or sibling with 150 and a spouse after 300.
You can read about the study in the Proceedings of the National Academy of Sciences by clicking here.