Three more women have come forward alleging they'd been sexually assaulted by fired CBC radio host Jian Ghomeshi.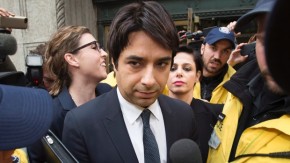 The additional charges were announced this morning during the 47-year old's brief court appearance.
These charges are in addition to the four other sex assault charges and one of overcoming resistance by choking.
Ghomeshi's bail was renewed and the next time his case will be back in court is February 4th.
That's when his lawyer's expected to appear on his behalf.
It's also when the preliminary inquiry is expected to begin and a trial date will be set.
Ghomeshi's lawyer says her client is going to plead not guilty to all the charges.