Weight is not the only thing Canadians wish they could lose in 2015.
A new poll by the CIBC says paying down debt is the top financial priority – again.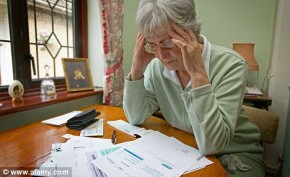 This marks the fifth straight year that debt repayment is top of mind of many, which also suggests retirement planning is increasingly taking a back seat to more immediate needs.
Among Zoomers 45-54 years old, paying down the debt was at the top of the list of 31%.
That compares with 16% last year.
Among those 55-64 years old, 25% say debt repayment's their number one priority, compared with 14% a year ago.
While the CIBC's Christina Kramer understands the thinking, she points out "it is important that they don't put off retirement planning indefinitely."