With this Sunday and Monday marking the first anniversary of the ice storm, the City of Toronto's submitted its official funding request to the province for the cleanup costs.
The $64.2-million request would help recover costs for emergency response, shelter and food for residents, who could not stay in their homes, immediate and long-term cleanup and repairs to city streets and tree debris removal.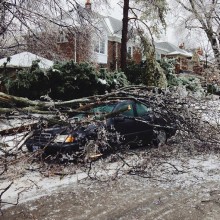 At one point during the storm, approximately 416,000 Toronto Hydro customers — over one-million residents — were in the dark and cold.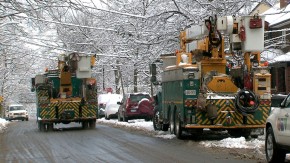 The city manager will report back on progress since the ice storm to the City's Executive Committee next June.