Prime Minister Stephen Harper's offering condolences to the families of victims and others impacted by today's Taliban attack in Pakistan as well as the hostage siege in Australia.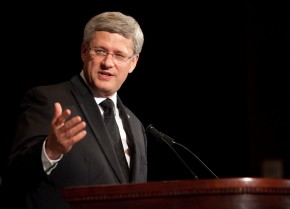 The prime minister says it's hard enough to understand the motives that underlie a terrorist attack like the one in Peshawar but even more so when the targets are innocent children.
Seven gunmen wearing explosive vests burst into the school, shooting at random.
132 children and nine staff were killed.
121 students and three staff were wounded.
Harper says it's especially heartbreaking to see such a tragedy through the eyes of a father.
He also acknowledged the deadly end to Monday's hostage taking at a cafe in Sydney that left three dead, including the lone gunman.