A 50-year old gunman and two hostages – a 34-year old man, 38-year old woman – are dead after police stormed the scene of the ordeal.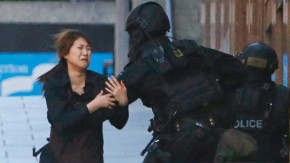 The gunman's been identified as Man Haron Monis, a self-styled cleric who was granted political asylum in Australia from Iran.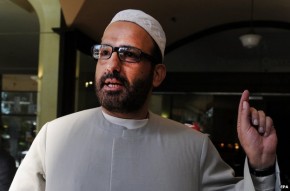 Four others were wounded including a police officer.
Police raided the cafe after hearing a number of shots from inside.
"They made the call because they believed that at that time, if they didn't enter, there would have been more more lives lost," said New South Wales state police Commissioner Andrew Scipione.
He wouldn't say if the two hostages killed were caught in crossfire or shot by the gunman.
No word on the captor's motives but throughout the more than 16-hour ordeal, hostages were seen holding up a black flag with an Islamic declaration of faith written on it.