A Pulitzer Prize-winning photojournalist has died in Africa.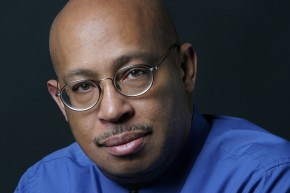 Michel du Cille was on assignment in Liberia for the Washington Post where he was capturing the Ebola crisis on film. He collapsed while walking back from a Liberian village and was taken to the nearest hospital, a two-hour drive over dirt roads.
He was pronounced dead of an apparent heart attack.
Du Cille won the Pulitzer three times: first in 1985 for coverage of a volcanic eruption in Colombia; again in 1988 for a photo essay on crack cocaine addicts in Miami; and most recently in 2008 for an expose on mistreatment of veterans at Walter Reed Army Hospital in Washington.
Du Cille made headlines in October when the University of Syracuse withdrew an invitation for him to talk to students. One student had complained that it would be dangerous to come into contact with du Cille because he had recently been in the Ebola zone. Du Cille said that he had been sympton-free for the three weeks, the incubation period for the virus, and it was unfortunate that the students missed an opportunity to learn about the crisis because the University was "pandering to hysteria."
Michel du Cille was 58.