Crude continued slipping further below the $60-a-barrel mark on a new price prediction and economic signals from China.
Iran's oil minister's also suggested oil may still fall another $20.
As goes oil, so goes our dollar.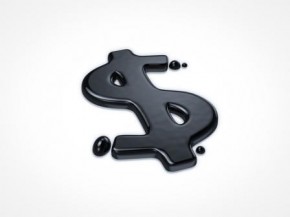 The chief currency strategist with the Bank of Nova Scotia says since late June, oil's down 45% while the dollar's down 7%.
She says the lower oil prices fall, the more vulnerable our dollar becomes, adding she expects it to trend lower in the near-term and early next year and to close 2015 at lower levels than it closes this year.
Another analyst says the loonie's caught in "a massive oil slick" as commodity currencies feel the effects of the selloff in crude.
Perhaps analyst Alastair McCaig sums it up best for many when he says, "panic is beginning to set in" across financial markets.