A new measure of poverty reveals twice as many older Zoomers are struggling financially than previously thought.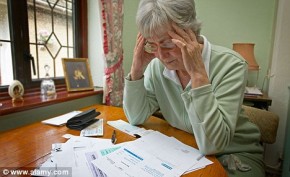 600,000 seniors in Canada live in poverty, including more than one in four single seniors.
CARP – A New Vision of Aging – thinks federal, provincial and territorial finance ministers need to help Canadians facing financial challenges in retirement.
"These are pretty devastating numbers and what it means as we get into the spending season now, people are not making ends meet on a day-to-day basis.  And when they are pressured with gift giving season, they're going to feel even more stress," says CARP's Susan Eng.
The group's vice-president of advocacy goes on to tell the New AM 740 News, "I really did start to question the numbers that we were using (before) from Stats Can.  So the new numbers … are much more reflective of the kind of experience we've been having with calls that we get."
The finance ministers huddle in Ottawa next week.