Consumer debt and house prices that could be as much as 30% overvalued are the two biggest threats to Canada's economy.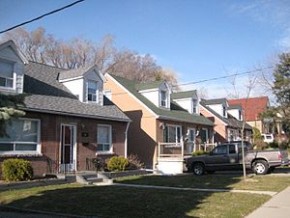 So warns the Bank of Canada in its semi-annual Financial System Review.
It outlines the central bank's thinking on what some of the largest risks are to the economy.
Overall though, it says the risks are not much worse since the last report six months ago.
The Bank of Canada figures house prices are somewhere between 10 and 30 % overvalued.
And a lot of those inflated house prices are coming at a cost of rising debt loads
The central bank says the debt-to-income ratio's near a record high, and cautions stiff competition among lenders may be encouraging riskier borrowing.
It says one in ten households are highly indebted and carry about 40 % of the country's overall household debt.