Toronto's Mayor has announced another initiative to ease traffic congestion.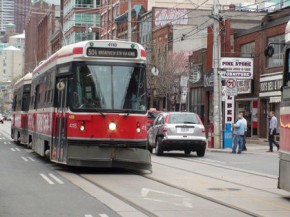 John Tory joined TTC Chair Josh Colle and Commission CEO Andy Byford to announce that the King streetcar would allow riders to board by all doors beginning January first.
Tory says almost 20 per cent of the King car's trip is spent servicing stops. He says the new policy will reduce the time cars have to spend at stops. He says it will improve the service for transit riders, and reduce the amount of time other vehicles have to wait for the cars to board. He says it's another in a series of initiatives that will be announced over the coming weeks to reduce gridlock in Toronto.
About 60,000 people take the King car every day.