Step back and review your driving habits.
If there are any that you think may be contributing to the gridlock and congestion everyone's complaining about, then change your ways – fast.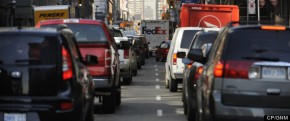 That warning from Toronto police as they launched a public education campaign called, "You Know You Shouldn't … So Don't."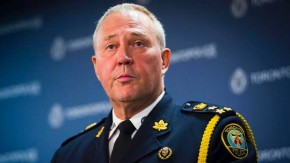 Chief Bill Blair says they're reaching out to motorists and pedestrians this month.
"What we have discovered through our analysis is that much of the problem caused on our roadways is caused by us.  It's caused by our citizens being inconsiderate in the way in which they park their car, they cross the street, in the way in which they sometimes block an intersection, preventing others from getting through an intersection.  It is the behaviours of all of us and our fellow citizens that contributes so much to the traffic gridlock that our city is facing, we think it's very important to educate the public."
Beginning next month, the police chief says they'll step up enforcement, including a zero tolerance tow policy.
"We just want to make sure that people are well aware that they have an opportunity to change their behaviour, to be more considerate to assist us in keeping our roadways moving.  And if they fail to do that, there are real consequences."