A tradition of Christmas television with a Toronto connection celebrates its fiftieth anniversary tomorrow.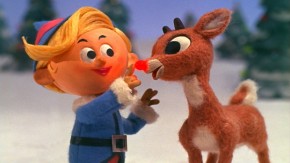 Rudoph the Red-Nosed Reindeer was first broadcast on December 6th, 1964. The stop-action animation featured the voices of many Canadian actors, including Paul Soles as Hermey the Elf and Billie Mae Richards as Rudolph.
The cast also included Canadian voice actors Larry D. Mann, Paul Kligman, Carl Banas, and Alfie Scopp. The lone American was Burl Ives.
Rudolph was produced by a New York company. Paul Soles says the company chose to record the voices here because "Toronto had possibly the best pool of English-speaking voice actors."