Canada's Transport Minister has received some good news about her health.  Lisa Raitt had surgery last month to remove a growth on her ovaries and she says testing has confirmed it wasn't cancerous.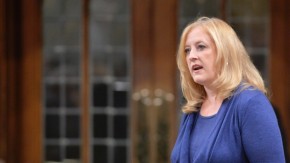 In a statement, Raitt said "I have received the test results from my Nov. 4 surgery, and am thrilled that there is no sign of malignancy."  She went on to say that "while recovery can take some time, I am pleased with my progress and continue to improve while tending to my responsibilities as member of Parliament for Halton and minister of transport."
Raitt said in early November she would be taking some time off for the operation and wanted to avoid speculation about why she was off.  She also said she wanted to tell other women to be vigilant about any reproductive issues they experience.