Brian Macdonald is being honoured by the festival where he created some of his most memorable theatrical works.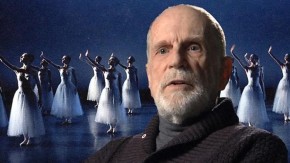 The Stratford Festival has paid tribute to the director and choreographer who died on the weekend at the age of 86.
Artistic Director Antoni Cimolino praised Macdonald for the 14 shows he directed at the festival, especially five Gilbert and Sullivan operettas. He said they had become neglected classics by the 1980s, but, "under his inventive direction, the updated lyrics and movement sparkled with the same creative lustre as the iconic music." Cimolino concluded, "The result, like Brian himself, was unforgettable."
Stratford will hold a memorial to Brian Macdonald at the Festival Theatre on May 3rd. It is also dedicating next season's production of Carousel to his memory. Macdonald directed the last production of the Rodgers and Hammerstein classic musical at Stratford in 1991.