The Mediterranean diet might do more than help you stay slim.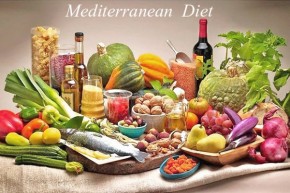 It could be slowing the aging process as it lengthens part of your DNA;  the caps on the ends known as telomeres.  The telomere length is a marker for aging.  The shorter they are, the more likely the ravages of age will take their toll on cells.
Now, researchers looking at nearly five-thousand nurses in a long-running study say those who adhered to a Mediterranean diet had longer telomeres.
The researchers believe antioxidants and other healthful nutrients in this diet prevent chromosome damage that would lead to disease and early death.
We already know this diet that has larger amounts of fish, olive oil, fruits and vegetables and less meat and poultry is associated with decreased heart disease.
The research is published in the British Medical Journal.