Black Friday was a bit of a bust for US retailers last week. Maybe it's because everyone was at the theatre.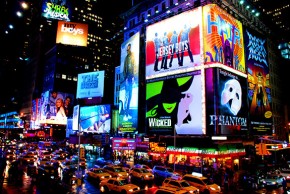 Broadway reported a record box office take last week. The Broadway League says 36 plays, musicals, and special events took in 34.1-million dollars with more than 284,000 tickets sold. Both are record amounts.
The Lion King and Aladdin both broke house records, and several shows posted their highest weekly grosses.
For the year so far, Broadway has entertained 6.7-million people who paid more than $700-million for their tickets. Both are about 13 per cent ahead of last year.