The new Broadway musical version of Dr. Zhivago will feature a Canadian in one of the leading roles.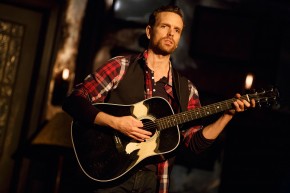 Paul Nolan is currently starring in Once on Broadway. He will play the role of Pasha Antipov in the new production. Nolan also played the title role in the Stratford and Broadway versions of Jesus Christ Superstar. He was chosen for the role by director Des McAnuff, who directed Superstar and will take the helm of Dr. Zhivago.
West-End leading man Tam Mutu will make his Broadway debut in the title role.
Dr. Zhivago is based on the 1958 Nobel prize-winning novel by Boris Pasternak. It was also made into a movie in 1965.
The musical Dr. Zhivago will begin Broadway previews on March 27th.