Canadian fine art is in great demand, judging by an auction in Toronto last night.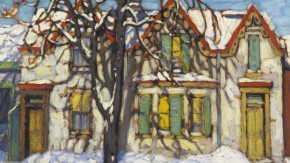 A painting by Group of Seven artist Lawren Harris was the big seller at the auction at the Heffel Fine Art auction at the Park Hyatt Hotel.
Harris's Houses on Gerrard Street sold for $1.12-million, more than twice its pre-auction estimate.
Five works by Jean Paul Riopelle surpassed estimates and sold for a combined $2.25-million.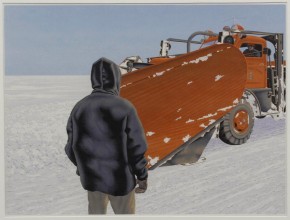 A record was set for Alex Colville's Snowplow. The sale price of $47,200 was the highest ever paid for a Colville work on paper.
In all, seven sales broke records, and the 142 lots fetched a combined $12-million.
Auctioneer David Heffel says the record crowds for the auction is a "testament to the passion collectors have for Canadian art.