The former Maple Leafs player, coach, executive has passed away following what's described as a long illness.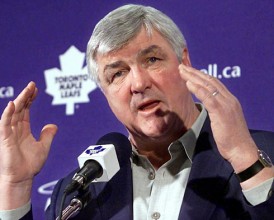 Pat Quinn played parts of nine seasons in the NHL and then enjoyed a long coaching career with the Flyers, Kings, Canucks, Leafs and Oilers.
He also led Team Canada to the gold medal at the 2002 Olympics in Salt Lake City.
The Hamilton-born Quinn was a co-owner of the Western Hockey League's Vancouver Giants.
He was the Hall of Fame's chair of the board as well as a longtime member of its selection committee.