A legendary and versatile director, who moved with ease from searing drama to high comedy, has died.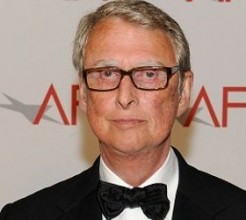 Mike Nichols got his start in comedy in the Sixties with partner Elaine May. He then took up directing, first in theatre, and then in film, winning an Academy Award for The Graduate in 1967.
The Graduate was a breakthrough film for Dustin Hoffman, who called Nichols "insanely courageous."
Through the years, Mike Nichols directed on film and on Broadway. As an example of his versatility, he won the most recent of his ten Tony Awards for directing Death of a Salesman and Spamalot.
Mike Nichols was married to TV journalist Diane Sawyer. He was 83.