Acclaimed violinist Vanessa Mae is coming in for some international criticism – in another of her high-profile pursuits.
The multi-million seller has been banned from competitive skiing for four years – after taking part in races that were fixed – and allowed her to qualify for the Sochi winter Olympics.
The International Ski Federation has also banned five race officials from Italy and Slovenia for up to two years – for their part in the scandal.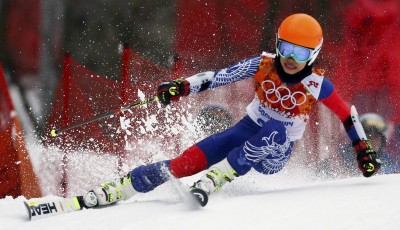 FIS detailed several rule-breaking incidents that rigged the results to help the then 35-year old musician to falsely improve her racer status – close to the Olympic entry deadline.
Mae was raised in Britain – and at the Sochi games in February, the celebrity musician raced for Thailand as Vanessa Vanakorn – using the name of her Thai father.
She finished dead-last in the field of 67 – in the two run giant slalom.
Vanessa Mae is allowed to appeal the ruling to The Court of Arbitration For Sport.