A record 19-million commemorative poppies have been distributed this year.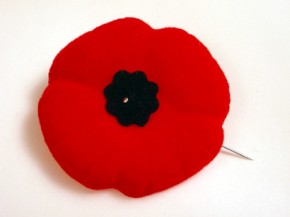 That's one-million more than last year
The Royal Canadian Legion believes the killings of one soldier at the National War Memorial in Ottawa and a second near Montreal are the main reason for increased demand.
Spokesperson Bill Maxwell adds the anniversaries of the First and Second World Wars have also kept vets and their sacrifices on Canadians' minds.