Outgoing Toronto Police Chief Bill Blair's recommendation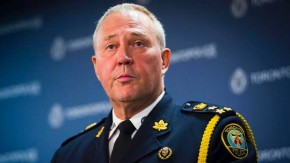 that the 2015 budget be frozen is music to the incoming mayor's ears.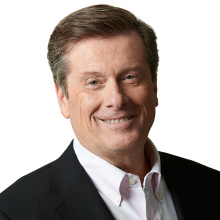 John Tory says,"I think the zero per cent increase request is a good start and I'm sure there's more work to be done on that and every other aspect of the budget.  And I would hope that the negotiations, which I hope unfold in the proper way, I don't really believe these things should be negotiated in public, will unfold in a responsible way that is mindful of the need to have both good policing and to compensate people fairly but also be mindful of the stresses and strains we face on the financial front of the city." 
The police services board is to meet next week to consider the chief's request not to increase the budget next year while at the same time reducing the number of uniform officers by 43.
The current contract expires December 31st.