Mayor-elect John Tory has asked City Manager Joe Pennachetti to stay – a little longer.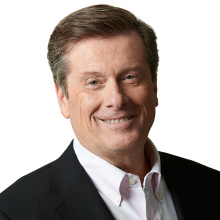 "I felt that from the standpoint of a new council, but in particular a new mayor, and a new mayor, who to be candid, was new to city hall, that we would all best be served if he (Pennachetti) would give some consideration to staying here at the city hall and continuing to lead the public service team here through the budget cycle and through to the spring of next year."
Tory got the answer he wanted.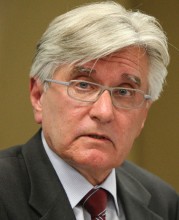 In accepting, Pennachetti said "combined with the fact for my love for the City of Toronto and what I see as a new mayor-elect and a new council that will see, I believe, very strong relationships with the other levels of government, I agreed to stay on to April because we do have a critical four or five months now."
At its first meeting December 3rd, Tory will ask the new council to approve the extension of Pennachetti's term.
He was to retire the end of this month.