If you've worked any and suspected it a new study's confirmed it – working shifts for long stretches ages the brain, impairing the ability to think and remember.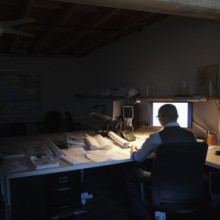 A study by a team of international researchers, found changing shifts "chronically impairs cognition" and even had potential safety implications.
Findings show the problems increased with the length of time people worked shifts.
The study found a decade or more of working shifts led to a loss of brain function equivalent to 6-and-a-half years of age-related mental decline.
And while stopping shift work led to gradual recovery, it took at least five years.
More than three-thousand workers and retirees from France had their mental abilities tested three times over ten years.