In a scathing speech to the UN General Assembly, Israeli Prime Minister Benjamin Netanyahu warns Hamas and the Islamic State are "branches of the same poisonous tree."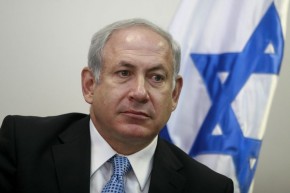 He says both have the same goal – world domination through terror, just as the Nazis.
Netanyahu argues Israel's fight against Hamas and the U.S. military campaign against the Islamic State are part of the same cause — the defeat of militant Islam.
Turning his attention to another enemy, he warns of the danger of a nuclear-armed Iran, saying Iran's President's condemnation of the spread of terrorism amounted to "one of history's greatest displays of doubletalk."
Netanyahu accuses Iran of mounting terrorist attacks all over the world.
"To say that Iran doesn't practice terrorism is like saying Derek Jeter never played shortstop for the New York Yankees," the Israeli prime minister said.