A pioneer of baroque music has died.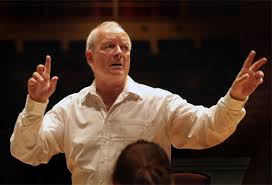 Conductor Christopher Hogwood was at the forefront of the movement to play the music of 18th-Century composers such as Bach and Handel on historically authentic instruments.
Hogwood founded the Academy of Ancient Music in 1973. The ensemble performed on period instruments and in period style based on historical research. They created a lighter, clearer sound now considered to better represent what the composers had intended.
Christopher Hogwood made more than 200 albums with the academy. He died at 73 after a long illness.