A Conference Board of Canada study suggests younger workers in Canada are making less money relative to Zoomers — regardless of whether they're male or female, individuals or couples, and both before and after tax.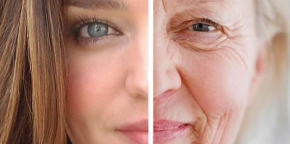 The income gap has jumped substantially the past three decades.
The average disposable income of today's 50-to-54-year olds is now 64% higher than 25-to-29-year old, compared with a gap of 47% in the mid-1980s.
The study also warns the growing generational earnings gap may threaten economic growth and social stability.
The report's co-author and Conference Board vice-president David Stewart-Patterson says, "Our generation fought for the principle of equal pay for work of equal value and yet young people are coming into workplaces today and are being paid less for the same work.  Age, rather than gender, is becoming the new divide in our society."
Liberal Leader Justin Trudeau raised the findings in the Commons and wonders what the Harper government plans to do.
Finance Minister Joe Oliver says it's doing more, and will do more, to get young Canadians better paying jobs.