There's discord at another opera house in Italy.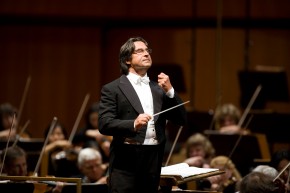 Riccardo Muti is leaving his role as lead conductor at the Rome Opera house. He was to conduct productions of Aida and the Marriage of Figaro. But he says ongoing problems of funding, administration, and labour disruptions at the company make it impossible for him to continue.
In the past two seasons, Muti's operas in Rome were plagued by last-minute cancellations due to strikes or lockouts with no guarantee that performances would go ahead.
He says there he can't be guaranteed the "serenity necessary to my leading successful productions."
Ricardo Muti was music director at La Scala for 19 years until a falling-out with management in 2005. He has been with the Rome Opera for the past six years. He is also music director of the Chicago Symphony Orchestra.