Mississauga's outgoing mayor says it's unfortunate that the Toronto election campaign is overshadowing the municipal election campaigns in other areas of the GTA.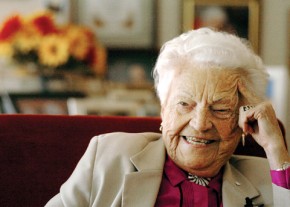 Ninty-three year old Hazel McCallion is not running for re-election after 36 years as Mississauga's Mayor.  She admits the Toronto mayoral race is important in that it sets the agenda for the entire GTA.  "I hope that people will look at the issues.  I don't think it's how popular a person is," Mayor Hazel explained to CP24, "What is the program?  What are they going to do for the City of Toronto?  And for the City of Mississauga and the surrounding municipalities, it is extremely important who is elected mayor of Toronto, because we are an economic unit and we need the mayor of Toronto to be our leader in bringing the GTA together so that we can march forward together."
As for the race to succeed Mayor McCallion, she says she has yet to endorse a candidate, but isn't ruling out the possibility prior to the October 27th vote.