The day after he received a tumour diagnosis at Humber River Hospital, the Toronto mayor was moved to Mount Sinai Hospital this afternoon.
Rob Ford's medical team is headed by Dr. Zane Cohen, a colorectal surgeon who provided an update this evening.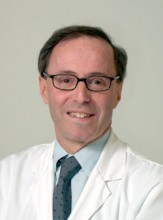 "We did a CT scan and biopsy of the mass in the abdomen.  We also did a CT scan of the chest and we did an ultrasound examination".
Dr. Cohen says there'll be more investigations Friday, "in the form of an MRI and we will have a multi-disciplinary discussion between different clinical members to decide on next steps."
The doctor says it'll be days before they know exactly what the "mass" is.
In Dr. Cohen's word's it's a "fair size" but says he's seen ones like it that are benign.
"We are still in a holding pattern.  We will not have the results of the biopsy … for about a week.  And until we have that, there is very little that I can tell you as far as what we are going to have to do."
The 45-year old mayor was hospitalized yesterday after seeking treatment for "unbearable" abdominal pain.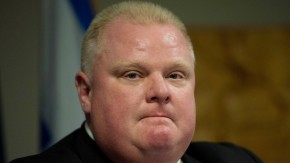 Dr. Cohen says Ford's resting "comfortably," but that he has some pain for which he's receiving medication.
His brother Doug and other family members were not present for the briefing.