Toronto is home to the world's second coolest neighbourhood.
At least, according to Vogue.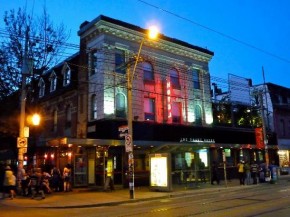 The magazine says Toronto's West Queen West is "a veritable artery of indie patisseries, homegrown labels, and hidden-from view galleries."
Vogue also says the stretch of Queen from Trinity Bellwoods Park to Dufferin is home to the Museum of Contemporary Canadian Art and the boutique Drake and Gladstone hotels.
West Queen West is the only entry from North America in the Top Five.
For the record, the magazine says the coolest neighbourhood in the world is Shimokitazawa in Tokyo.