It has always been said that the job of a royal spouse is to produce "the heir and the spare."
It appears the Duchess of Cambridge is on the way to fulfilling both parts of that job.
The wife of Prince William is pregnant again.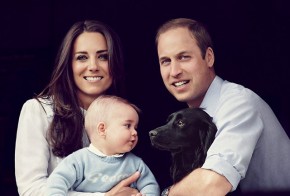 Kate is said to be experiencing the same sort of acute morning sickness she faced when she was carrying Prince George. She's being treated at her official residence in Kensington Palace.
Prime Minister Stephen Harper tweeted his congratulations to the royal family on behalf of his wife, Laureen, and all Canadians.
The new baby will become fourth in line to the throne, after grandfather Charles, father William, and big brother George, who turned one year old on July 22nd.