Getting enough sleep just might decrease your risk of memory problems and dementia.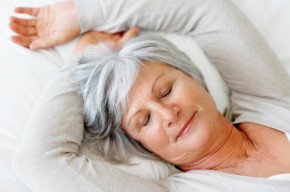 A new British study suggests sleep loss may lead to a faster rate of decline in the brain, actually causing it to shrink.
Lead author and Oxford researcher Claire Sexton says, "it's a really important finding because scientists are trying to find out what the purpose of sleep is and why it is important that we get sleep."
To conduct the study, researchers studied 147 adults of various ages over several years.  The participants had MRI brain scans 3 and a half years apart, in addition to completing a questionnaire about their sleep habits.
At the end of the study, brain scans showed more rapid decline in widespread areas of the brain for participants who had sleep problems; a finding that was worse for those 60 or older.  But researchers acknowledge it could be the other way around – meaning if the brain is shrinking, it may lead to sleep problems.
The research is published in the journal Neurology.