The day after an open-ended truce took effect, Israel's prime minister says "Hamas was hit hard" during the seven weeks of fighting.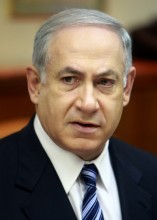 In a nationally televised news conference, in which he declared victory, Benjamin Netanyahu said Israel did not accept any demands from the terrorist group.
His remarks appeared to be aimed at countering those who've complained that the ceasefire failed to stop the rocket attacks into Israel by Hamas, which has also declared victory.