A lawyer is accused of defrauding condo buyers of millions.
63-year old Meerai Cho faces 75 charges and had to hand over her passport in order to be released from custody.
She's to appear in court October 2.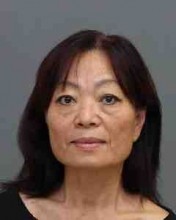 Police say Cho completed pre-construction agreements in 2012 for a condo planned at 5220 Yonge near Finch.
The project was cancelled in January and buyers allege they never got their deposits back.
Those were placed in trust until the development was completed.
However, police say there's no money left in the trust account and the developer's also gone missing.
Police believe there might be up to 141 victims with over $12-million in losses.