The cast of Downton Abbey have turned an embarrassing moment into a plea for an international charity.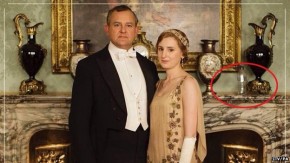 Last week, a publicity photo of stars Hugh Bonneville and Laura Carmichael went viral when it was discovered someone had left a very modern water bottle in the period picture.
The offending bottle was quickly photo-shopped out of the picture.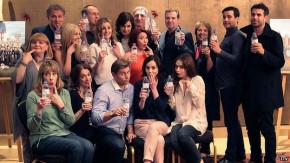 But it gave the cast of the award-winning series a chance to have fun with the mistake. They posed for a group photo in street dress, all holding water bottles. And they did it to raise money for charity. The photo was posted online with a link to WaterAid, a charity that works to provide safe water and sanitation around the world.
Downton Abbey is seen in Canada on Vision TV.